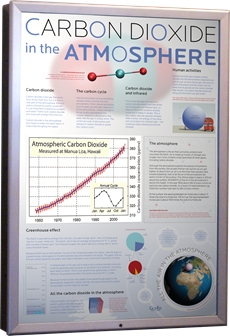 We have now also developed a version of LiVEPosters specifically aimed at monitoring energy consumption and carbon emissions.

By linking the LiVEPoster technology with smart metering systems, we have created a turnkey solution that enables you to view live energy data from your own building, or from a range of external sources. This data can also be represented in a range of inventive visual formats, including using accurate conversion factors to display a graphical carbon footprint.
We can also provide the same technology in full-size screen formats rather than in a LiVEPoster format.
Further details will appear here soon.

For more information about Live Carbon Monitoring, please contact us.