LiVEPosters (previoulsy known as 'DigiPosters') bring together digital and print content in a robust, A1-sized, wall or stand-mounted unit, comprising a digital display and durable, interchangeable printed laminate posters.
Using an innovative, low-cost and highly versatile web-based digital signage technology, the posters enable constant contact with the latest images and data from live web-cams, space missions, real-world scientific experiments, research, earth monitoring data and innumerable other feeds.
The system can also be used to put topic-specific information into context (eg geographical and historical images, or paintings and artefacts from the greatest museums around the world).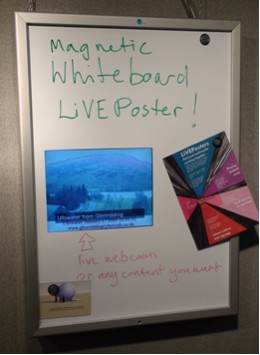 LiVEPosters also provide an ideal way to connect schools together and share self-generated data such as environmental measurements, seismograph readings, field trip photos or student work.


Current systems available include posters based around the SoHo satellite, Cassini-Huygens probe, global seismology data, modern foreign languages and others, but the system can be easily adapted for any curriculum topic.

We now also offer a magnetic whiteboard material as an insert instead of a printed poster. This transforms the LiVEPoster into a versatile teaching tool or notice-board.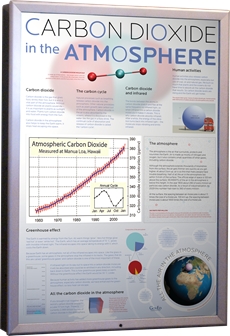 New Carbon Monitoring LiVEPoster


We have now also developed a version of LiVEPosters specifically aimed at monitoring energy consumption and carbon emissions.

By linking the LiVEPoster technology with smart metering systems, we have created a turnkey solution that enables you to view live energy data from your own building, or from a range of external sources.

For more information about this option, please see the Live Carbon Monitoring page.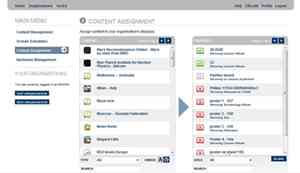 The system is controlled via an easy-to-use web-based interface, so large networks of LiVEPosters can be controlled from a single PC anywhere in the world. Content can be assigned to LiVEPosters instantly using a simple drag and drop system.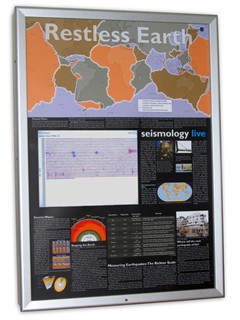 To order LiVEPosters:

LiVEPosters are now available to purchase, either as complete network systems or individually.
For further information, please view our pricing and order information pages, or contact us for a demonstration or to discuss your particular requirements.
Download the original research/concept paper for DigiPosters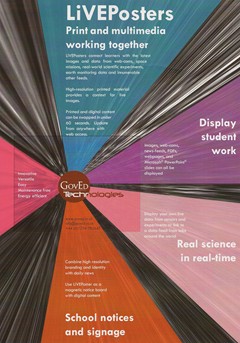 LiVEPosters can also be used as part of a wider digital signage system for displaying timetables, announcements, school management information, student work or any other kind of information or image.

See our LiVEScreens and LiVELinks page
for more information.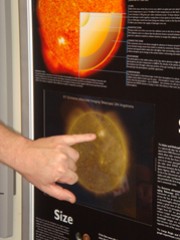 We have a growing portfolio of curriculum-topic printed poster inserts, but we can also design posters for you on request.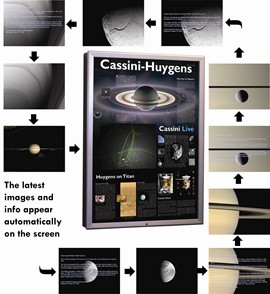 We also provide a template for you to use for designing your own posters. Please contact us for more information.

For further information about the packages and pricing options available for LiVEPosters and the underlying digital signage system, please see our pricing information page, or contact us.