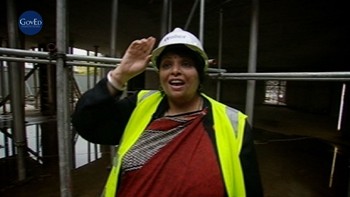 The 'Peepul Centre' documentary film, produced for DfES and the Home Office, created a new approach to using film as a central tool in policy development and debate. For more information and to view clips from this project, click here.
Our approach to 'policy development films' is aimed at triggering productive discussion between policy makers and providing training to policy teams. Combining first-rate documentary film-making and 'story-telling' techniques and detailed insight into education and public sector policy, GovEd produces films which speak their audience's language and go straight to the heart of the issues.
GovEd is currently developing new innovative film projects for policy makers and frontline practitioners. Please contact us for more information.
To find out more about the Peepul Centre itself, please click here.