GovEd Communications was asked to work with the Helen Hamlyn Trust on the further development and expansion of the Open Futures initiative. Open Futures has been running as a successful pilot scheme for several years in schools in Yorkshire and on the South Coast, providing a unique approach to embedding a skills-based curriculum in primary schools. GovEd provided business analysis, strategic communications and partnership management support to enable cost-effective dissemination and scale-up of the scheme, and advised on the development of educational resources.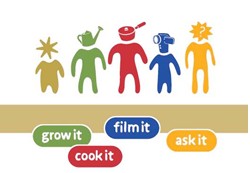 Our comprehensive work with Open Futures included the following elements:
Development of a full 3-5 year strategic development plan

Detailed recommendations on language, articulation, branding, infrastructure, management and PR

Consultation with partner schools, strand partners and a range of other parties

Site visits to Open Future schools

Benchmarking against other initiatives and exemplar schools

Detailed analysis of the financial position of the initiative

Review and analysis of the business model and delivery costs

A detailed assessment and recommendations on the viability of a local-authority partnership pilot

Detailed financial modeling, cost breakdowns and proposals for overall cost reduction

SWOT analysis of partnership arrangements

Proposals for alternative scenarios for delivery of the curriculum strands

Suggestions for costed optional extras for schools

Creation of marketing and presentation materials

Revision of and new content for the Open Future press pack

Oversight of and additional content writing for production of new Open Future Handbook

Collation of existing teaching resources for each strand and supporting creation of further resources

In addition, we provided ad hoc advice and support to the Open Futures team on various matters as the project unfolded, including partnership handling and negotiations on the local authority model. We worked closely with the team to establish a consensus for development of key strategic matters, and we adapted our own project plan to accommodate new thinking and developments as we progressed.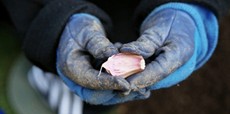 Open Future now finds itself in a stronger position, with more than twice the number of schools participating at the end of our involvement than a year earlier and a new model being trialed, delivery costs that are less than 50% of the delivery costs elsewhere in the scheme, and involving for the first time contribution to those costs from schools.
As with all strategies, we developed our proposals based on a careful balance between the importance of the affordability, sustainability, scalability and longevity of the delivery model. We worked collaboratively with the Open Futures team throughout this process and sought to challenge and test their thinking and assumptions on a wide range of issues, in order to ensure that the best options were selected for moving the initiative forward.