GovEd Communications is an interdisciplinary media, education, communications & technology company, with three distinct areas of operation:
Digital media production for science, education, business & policy
Film & Video Production • HE, School & Local Authority Films
Educational Drama • Interactive Websites • Digital Archives
Broadcast Projects • Web Video Projects • Corporate Films
Education, media, design, marcoms & management consultancy
Project Faraday & School Building Design Services • Research
Curriculum Development • Science Communication • ICT
Project Management • Strategic Comms • Policy Development
Stand-alone technology, digital media & sustainability ventures
What we do
Our principal aim is to support improvements and effective communications in education and science engagement. But we also work extensively in a range of other areas, including wider public services, sustainability, social policy, the third sector, the creative arts and media, and in corporate communications.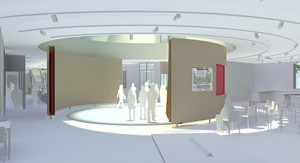 We do this through diverse and varied projects, including: digital media and marcoms solutions; outreach and curriculum projects; strategy, process design and project management; research and stakeholder engagement; social marketing; policy development; and the development of interactive technology products.
We also have expertise in school building design, and through our work leading one of the three Project Faraday consortia, we have been recognised as leading specialists in school science labs and equipment.
Through the Ventures part of our business, we pursue our own and co-devised projects from concept to delivery, and in a way which is deisgned to maximise their value and lasting impact.
Although we are a for-profit company, the social value of our work is at the heart of all of our our projects and decision-making. We only pursue work which we believe to be of lasting social value.
Education-specific and policy work

In the field of education, all of our work is informed by extensive experience and detailed understanding of the education policy landscape and the day to day realities of front-line delivery of education services. We are committed to helping to strengthen the bridge between policy and practice in education through innovation, technology, targeted communications and awareness of research.
Our team has an extensive track record in delivering innovative, effective and practical solutions for policy development, frontline delivery and promoting new thinking, for organisations ranging from government departments and key agencies to science institutions and individual schools.
Our understanding of policy and public sector workforce development means that we can get under the skin of the challenges facing both organisations and frontline practitioners. GovEd can support all strategic development, communications, public affairs and project management needs, whatever their scale and budget.
Our additional capabilities in video production mean that we can help provide a communications package that lifts ideas off the page and embeds them in hearts and minds. Our innovative approach to promotional and training films has won acclaim in Whitehall and the education sector and has provided new ways to turn original thinking into real impact.
A dedicated area of our business, GovEd Technologies, is focussed on enabling teachers and learners to harness new technologies in practical and intuitive ways, through the research, design and manufacture of new products.
To find out more about our services click here, or please contact us.
GovEd Communications was formed in early 2006, and is registered in the UK. We provide services to clients throughout the UK and internationally.