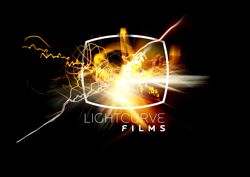 We also work in collaboration with film-maker Dr. Maarten Roos of Lightcurve Films, a planetary scientist turned film-maker, on specialist projects focussed on Space Science, Medical Sciences and the wider scientific research community. Maarten has produced educational and promotional films for the European Space Agency, the German Space Agency, the Dutch Thorasic Society, the French Ministry of Education and several other research organisations across Europe.
Maarten has also been developing a new concept for educational films, in which science and art are combined to communicate complex subjects in a more accessible way.
In 2009, in the context of the International Year of Astronomy, he made a 45 minute documentary about the discovery of the structure of our Galaxy, which was broadcast on Dutch television.
Maarten has also developed a new approach to science conference filming, to create a true and valuable record of important conferences. (Please visit www.vimeo.com/channels/huygens2titan1 for an example of this approach).
To view examples of complete films by Maarten, please visit www.vimeo.com/lightcuvefilms/albums.
Further information about collaborative projects between GovEd and Lightcurve will appear here in the near future.
Additional information can be found at:
Return to main Video page Read testimonials from previous clients
Read about full range of GovEd Digital Media Production services Contact us