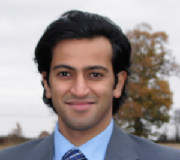 Ravi Kapur is the founder of GovEd Communications. He has extensive experience in education, science communication and public sector innovation. He has held senior level positions for organisations working across the schools, higher education and further education sectors, and in distance and work-based learning. He is a communications and project management expert, and has a track record of over fifteen years as a film-maker.
Ravi's previous roles include Head of Innovation Challenges for NESTA (the National Endowment for Science Technology and the Arts), where he lead a major funding programme focussed on social innovation and public service transformation and launched the Big Green Challenge climate change initiative. He has also been Head of Communications for Teachers' TV, where he was responsible for the channel's complete communications, stakeholder management, public affairs and PR strategy. He also had special responsibility for developing the Teachers' TV Associates network and online community, the innovative My CPD on-line portfolio, and led on embedding Teachers' TV into CPD accreditation schemes and multi-agency workforce development activity.
Amongst his other roles he has also been National Director of the Undergraduate Ambassadors Scheme, Business Development Manager for the National Extension College and a consultant to DfES. He worked as a journalist and television producer for over ten years, including periods working for BBC Science, and he is also the producer and director of the acclaimed Peepul Centre policy development film.
Ravi also acts as chief operating officer in Carbon Visuals Ltd, GovEd's ground-breaking joint venture company with CarbonSense, focussed on the visual communication of greenhouse gas emissions. In addition, he is currently leading the establishment of Imperative Space, GovEd's new venture providing media, communications and education services to the Space sector.
Ravi has volunteered as a career mentor to two TeachFirst participants, and was a judge for the 2006 TeachFirst awards. He has also been a judge on the Said Business School 21st Century Innovation Awards, and on a number of other health and social enterprise award schemes.
Ravi has experience in setting up a number of not-for-profit and private enterprises. He is also a governor for a leading primary school in North Bedfordshire.
He is a member of the General Section Committee for the British Association for the Advancement of Science, and is affiliated to the Institute of Physics, the Chartered Institute of Public Relations and the Royal Society of Arts.