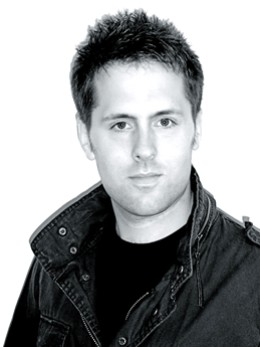 Ben Lavington Martin has a First Class Masters Degree in Animation and Sound Design and a BA in Photography and Film Production. Ben has over 10 years of experience in the film and television industry working as a director, cameraman, editor and post-production technical consultant.
He has worked extensively in education and science films, and has recently won widespread acclaim for his Bafta-nominated short film Dust, a fictional drama set in the era of the Apollo moon landings.
During his career Ben has worked with high profile clients on many varied projects ranging from Hollywood feature films to music videos, independent shorts to educational documentaries.
Descending from a long line of teachers, Ben periodically teaches Photography and Stop-motion Animation to a variety of different age groups and abilities, through organisations such as the Outreach Programme at Kensington Palace (HRP).
As an experienced Editor, Cameraman, Animator and Sound Designer, (once described as a 'Digital Alchemist'), Ben gives a unique, creative and technical input into all areas of production.